The digital age brings with it new ways of working, new ways of collaborating and a new way of thinking. Getting the most out of this digital transformation requires changing your thinking and processes as well as upgrading your technology. So how do you get the most from these changes and upgrades?
Microsoft 365 is a suite of business software that can help modernise your company's IT infrastructure and streamline daily operations so you can focus on what matters most: strategic growth. Read on to learn more about why Microsoft 365 is an essential toolkit for businesses in today's hyper-connected world, its key benefits and which one is right for your business.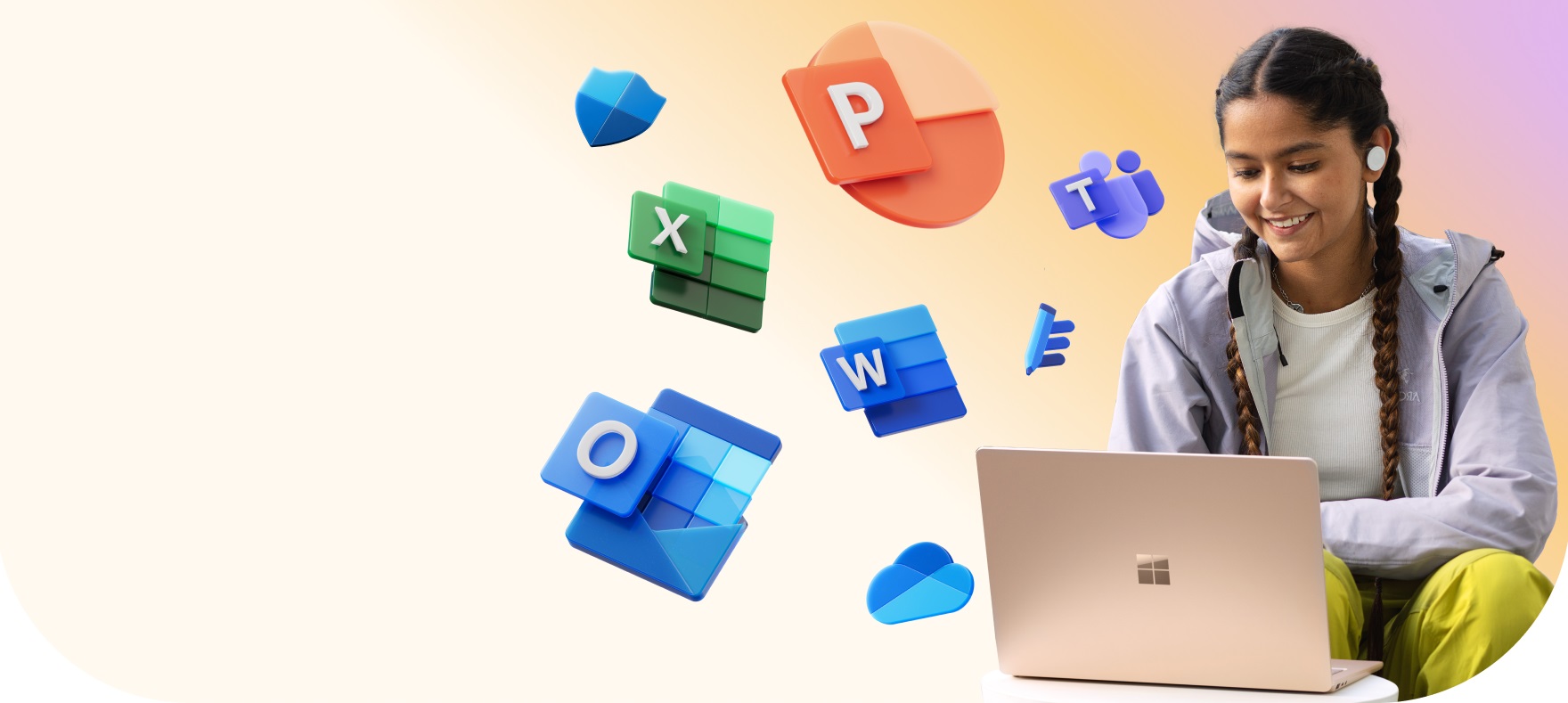 Having the ability to create, collaborate, and communicate instantly makes any organisation more effective. Using productivity tools that allow people to accomplish their tasks more quickly—and from anywhere—makes organisations agile and enables them to compete in their field.
Microsoft 365 is a business application and service bundle that includes the popular Office 365 apps such as Word, Excel and Powerpoint, with SharePoint, Teams and more.  It integrates them into one unified platform that businesses can use from any device. With Microsoft 365, businesses may also benefit from a range of other advantages such as cloud storage and security, data analytics, customer support, and email management. This provides a seamless experience across all devices, as well as the ability to coordinate efforts across teams and employees.
The benefit of Office 365 is that it is cloud-based, so the full-featured experience can be accessed from anywhere, on any device, as long as they're online.
It's crucial to take into account security and compliance when choosing software or cloud services to store or access data. Microsoft 365 comes with built-in protection features such as data encryption at rest and in transit, in addition to multi-factor authentication requirements for accessing data and documents.
With the Microsoft 365 security centre, security admins can track which devices are being used, manage security for remote teams, receive alerts when something suspicious is detected, and gain an understanding of the organisation's current security status.
Data backup availability is increased by storing in multiple data centres. The duration of time during which lost data can be recovered is dependent on the service.
Microsoft 365 works on both desktop computers and mobile devices and is built on Office 365, the cloud-based productivity suite designed for today's digital workers. For example, the Microsoft Teams virtual collaboration tool is part of the Microsoft 365 suite and is a transformative communications tool for teams of all sizes. If you're working in teams that span continents, you can use Teams to share documents, images and videos, and send chat messages and voice calls with people on their team, in real-time and regardless of their location.
A happy employee is a productive one, and Microsoft 365 can help you achieve this. It will help you reach a higher level of productivity by making it easy for you to work from anywhere, on any device, with access to team insights and collaboration tools.
Increased agility and scalability
Microsoft 365 can expand as your company grows, so you don't have to invest in new hardware or servers. The subscription model of Microsoft 365 can be customised to fit the demands of each department, allowing more users and services as required. With Microsoft 365, your company can concentrate on growing its business rather than upgrading its software. Office 365, which is cloud-based, means that your company won't lose access to its data if your office loses power. With Microsoft 365, your data will be backed up and protected at all times.
With Microsoft 365's customizable business application suite, you can create a custom solution for your company, paying for additional licences only when necessary through the simple software interface.
Cost-effective predictable spending
Rather than purchasing a large upfront amount, organisations can pay for Microsoft 365 on a monthly subscription basis. If a department or team doesn't need a service like Power BI, you may create a package that doesn't include it. You only pay for the software and tools you need. You may always rely on automatic updates behind the scenes, which will always occur and will not interfere with your business's activities.
Microsoft 365 benefits for your business
Microsoft 365 is a powerful suite of business tools designed to help you transform your company's IT infrastructure and boost daily operations. With its powerful data protection, easy collaboration and enhanced employee productivity features, Microsoft 365 can help you reimagine how you work together. The team at Virtu can help your enterprise's digital transformation and leverage the benefits of Microsoft 365.